I thought I would share this moment I've seen happen at my recent weddings.  It's totally cool, totally fun and a perfect way to send the couple down the isle.  No real way to plan for it but I think its a moment that every bride and groom would remember as one of the hight points of the day.  This happens when the formal photos are done  and the bridal party is gathered in what every room they got ready in. The energy in the room is great, everyone is relaxed and excited and the bride and groom feel so supported.  Just naturally some form of group huddle takes place.  This is a perfect time for a toast, like what happened here: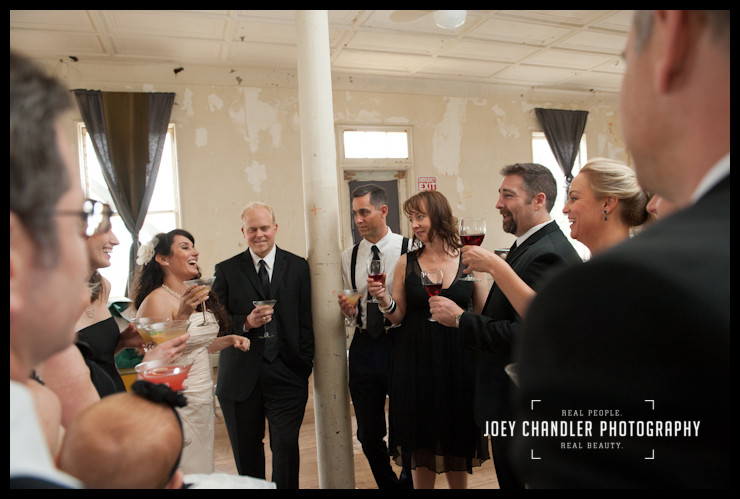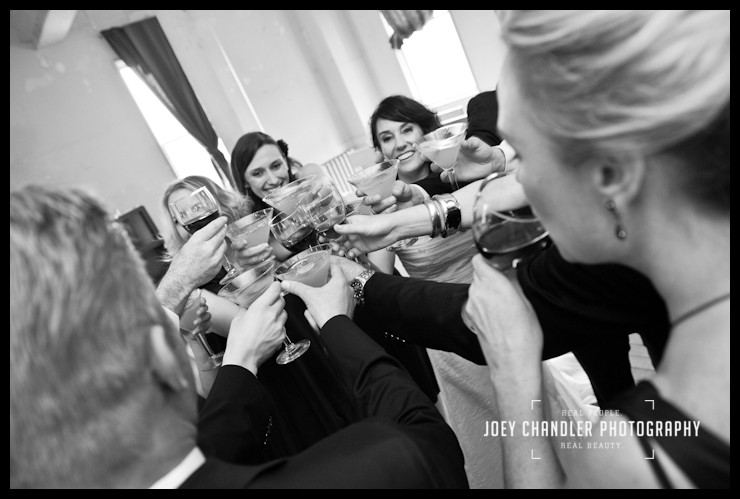 And if there are no drinks handy, then the spontaneity still takes over: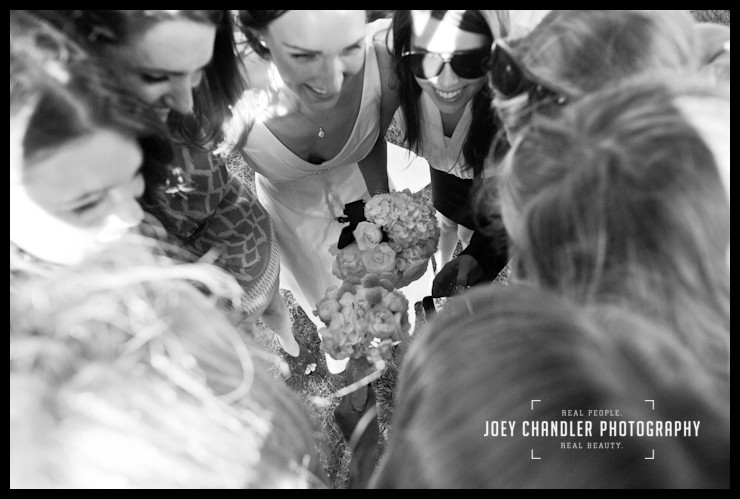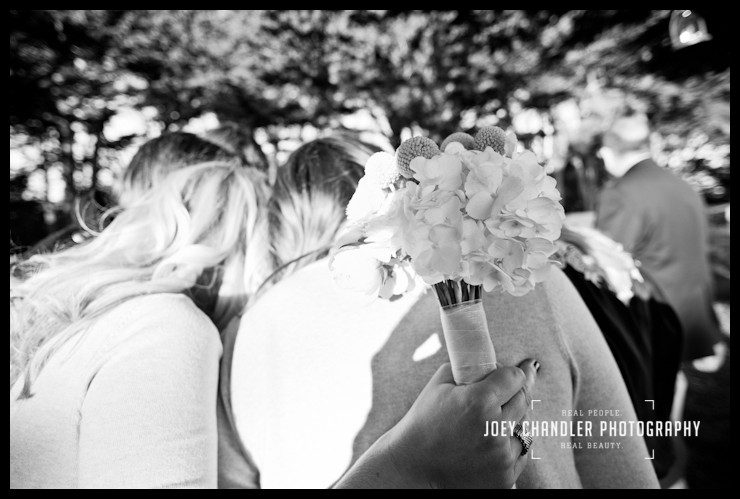 Point is, that these are awesome moments that I wish every bride and groom could experience.  Interesting thing is that I've only seen these happen when the first look and the formal photographs are done before the ceremony.  Something about being together and taking the photos breaks the nervous energy of the day, allowing people to connect and really be with each other.  This is one of the reasons that I suggest doing the formal wedding photographs before the ceremony.  It just sets up the day for an even greater number of amazing moments.
I know this doesn't go over with everyone so let me know what you think in the comments below.