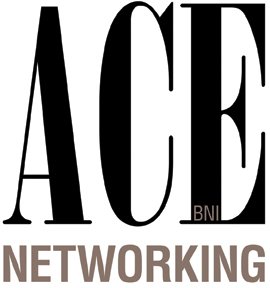 Our BNI networking group  - ACE Networking in San Francisco – is growing.  We are over the 30 member mark and are on track to reach a million dollars in referred business this year.  We are looking for professionals that really get the "giver's gain" philosophy and want to be part of an active business networking group.  If that is you, then Please consider visiting our chapter:
Thursday's 7-9am
Serrano Hotel
405 Taylor St. (Near O'Farrell St)
San Francisco, CA, 94102
$5 for parking
Our goal is help each other grow our businesses through mutual referrals.  I've more then paid for the chapter dues already in my first 6 months.  And now I have a team of people behind me that not only sends business my way but also is trusted resource if a friend, myself or one on my clients is looking for help in a variety of areas – accounting, book keeping, graphic design, family law, wills/estates, real estate and many more.  For a solo creative person, these meetings have proven to be an invaluable resource and support for my business.
A few of the professions we are looking for:
Finance And Business Services
Business Broker
Business Coach
Promotional Products
Tax Attorney
Residential & Commercial Services
Junk Removal Provider
Landscaper Architect
Master Gardener
Plasterer
Plumbing / HVAC Contractor
Roofer
Auto repair
Body shop
Auto detail
Health & Wellness Services
Physical Therapist
Personal Trainer
Pilates Instructor
Yoga Instructor
Nutritionist
Aestheticians
Events/Weddings
Caterer
Florists
Hair stylists
Make up artists
Baker
Event Planner
Videographer
First thing to do is to come as a guest to meet the people and see the process at work.  To attend,  
contact me
so I can get you on the list.